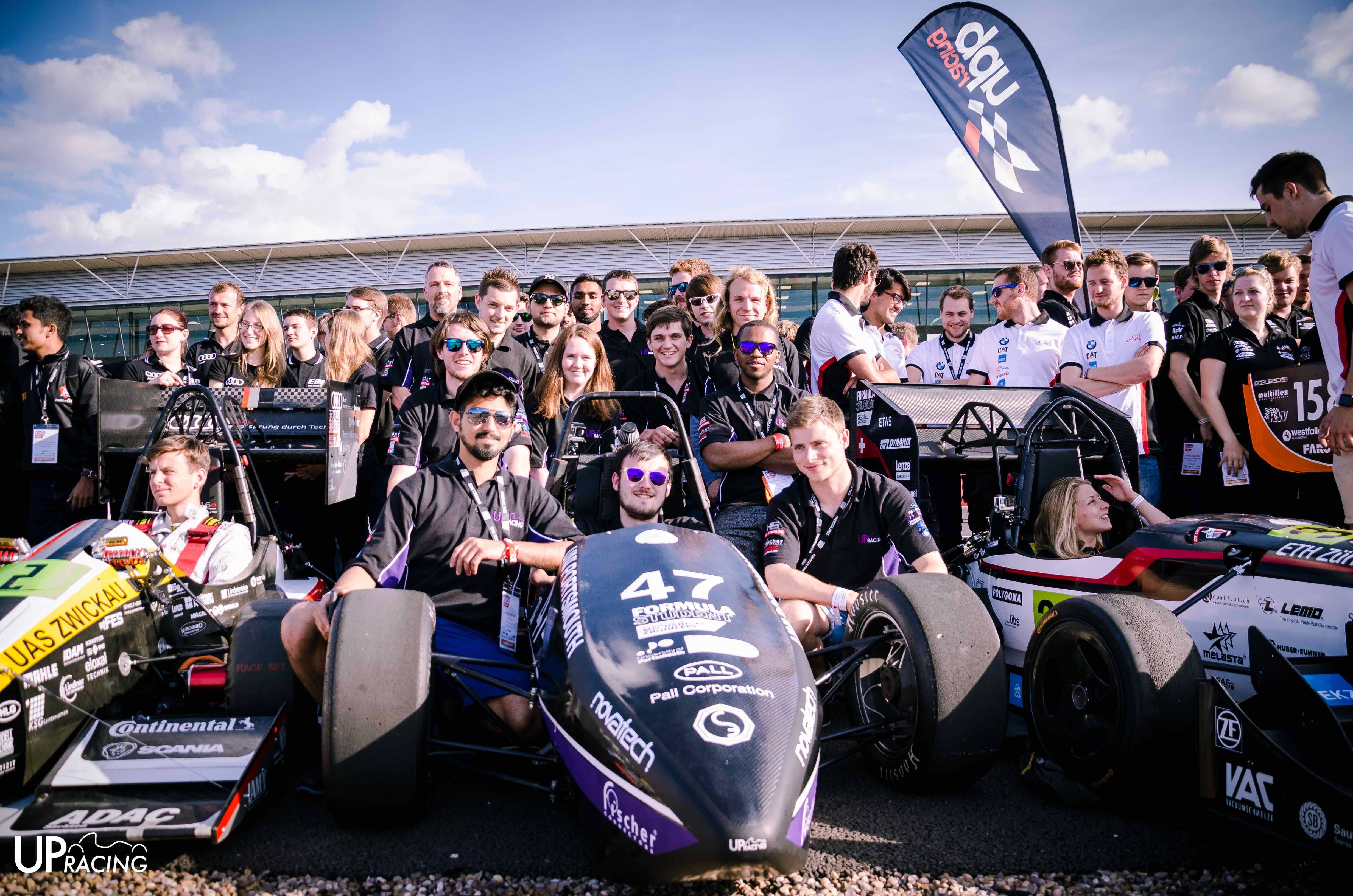 UPRacing is a team of about 60 students at Portsmouth University, designing, engineering and building a race car to compete in the global motorsport series Formula Student.
The team consists of volunteer students from the University of Portsmouth studying a wide range of degrees, such as Mechanical, Computer and Electronic Engineering; Computer Aided Product Design and Innovation Engineering.
Formula Student is an extra-curricular activity for our team members; however we can propose exciting final year projects on key systems. UPRacing started as Formula Student Portsmouth in 2007. We competed in the Class 2 static competition at Silverstone and placed 6th in our class, a very respectable entry to the competition.
Two years later we fielded a full car in the Class 1 static & dynamic competition; however an engine failure meant we were not able to prove ourselves on the tarmac.
The team carried on working hard designing, manufacturing and assembling our own cars to face other highly competitive race teams. On the way we have met huge obstacles such as losing workshop facilities and failures with crucial components on the car.
We continued to challenge ourselves and others in the UK until 2012 where we entered Formula Student Spain. The team enjoyed a fantastic event at Circuit de Catalunya and we have returned each year since.
Each subsequent year we entered the Class 1 events at both Silverstone and Barcelona; climbing the rankings and taking in knowledge, which we applied to each new revision of our prototype.
The 2016 season was very important and successful for UPRacing because we managed to achieve the full distance in the Endurance category for the first time since we entered the competition and aim to emulate this again this year.